Keys Locked In The Car?
Call Merrick Master Locksmith
Call now for our emergency unlocking service 516-868-3434
Get emergency auto service. Don't miss your appointment or get stuck in a dangerous situation because your keys are lost or damaged. Our immediate response policy enables us to provide the prompt service you deserve at any time of day.
Install and repair auto locks
Get keys made
Keys cut by code
Get any car door unlocked
Car / truck door lock replacement
Sticking ignition lock replacement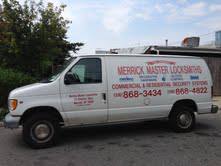 ---
high security options
We cut and program most automotive keys and remotes. We have up to date equipment for programming.
We carry a large assortment of keys and remotes and we will also gladly program yours if you have already purchased one. Our experienced technicians can get high security keys and entry systems installed in your vehicle. Not only will your car be protected from getting stolen, it will also be protected from getting broken into.
Transponder key - programmed to start only one specific vehicle, consists of a microchip with a unique serial number, the chip sends a request to the car for validation in order to start it.

Auto remote - keyless entry to a car, includes panic alarm.